Business Relevance of AI and Machine Learning
Business Relevance of AI and Machine Learning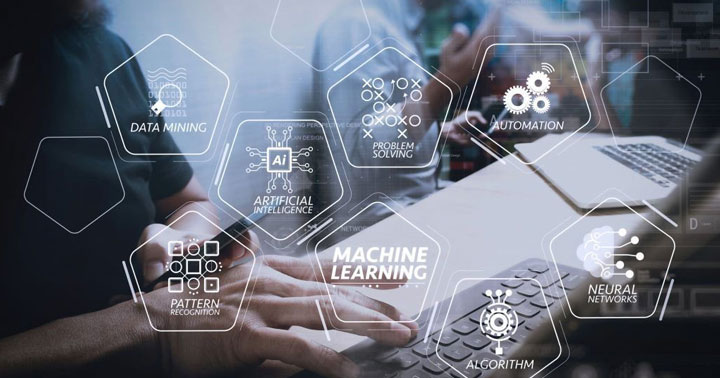 AI and Machine Learning are the words that we keep hearing these days in the Information Technology world. As the world keeps changing, so as Technology.
Both the terms often seem to have the same meaning, but obviously, it is not.
Machine Learning is something like an application of AI where the companies allow the machines to learn themselves by providing access to the database.
Artificial Intelligence is much more than that of the Machine Learning, which makes the machines to work like a human in a more intelligent and a smart way.
Companies (can be any verticals like IT, Manufacturing or Aviation) started exploring and using the AI & MI to survive and be competitive in the industry. They tend to move forward with the advanced use of technologies to showcase to the world that they are leading/emerging players in the market and this way would increase the market shares and brand value of the company.
This will also help them to attract new customers and retain the existing ones.
From the IT Service Oriented company perspective, by using AI and Machine Learning it will ease the work by using Machines and reducing the manpower.
By letting machines to behave more like Humans with the use of AI, the job is made easier which also increases the revenue of the company.
Let us take the below examples:
Customer Care Centers:
After a product is successfully sold out, the customers reach out to the Customer Care Centers for after sales service / any queries. By allowing the machines with access to the complete database of the Product related queries, as they tend to learn themselves and in-turn respond back to the queries (using Chatbot) with the AI technology.
The robot / Chatbot will be made smarter using the AI technology so that it thinks outside the box and see if the answered query is meeting the expectations of the customer and if not, will try to learn themselves using the database as for how to answer it better next time for the same query.
Online Shopping and transactions:
Buying habits of the customers can be predicted and suggest the products accordingly in the mobile application. Spending habits of the customers can be predicted. Swiping of credit/debit cards at various centres can be tracked and this helps the company to promote the additional products which we would be interested in.
Inventory maintenance:
Stocks in the inventory can be analyzed in advance and this will help the stores to maintain the Demand vs Supply.
Healthcare Sector:
Analyzing the patient records and their need for financial assistance will help the insurance company to plan accordingly in allocating the funds for the insurance.
Overall the business relevance depends on how the business owners would like to leverage the advanced technologies of ML and AI and sustain in the competitive world.
Arun Kumar Krishnan, HCM Consultant