Artificial Intelligence
Artificial Intelligence that powers your tomorrow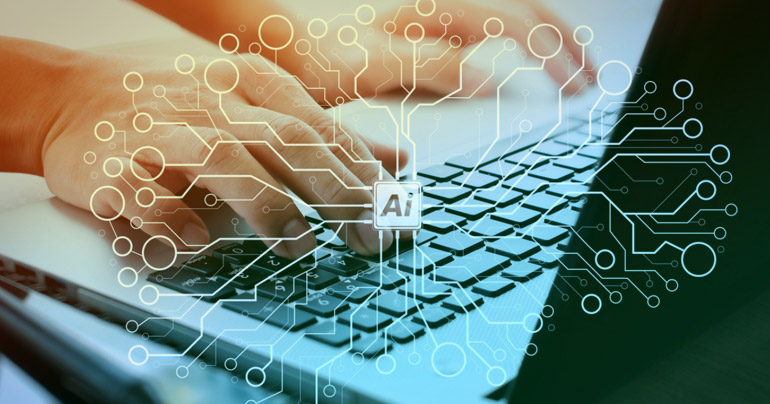 Technology has brought everything to the fingertips of the users. The most prominent form of AI that touches our everyday live is the usage of virtual assistants – AI powered bots. It is predicted that over 40% of the millennia use virtual personal assistants (Source: eMarketer, 2017). Researchers also believe that by 2020, over 50% of the internet searches will be voice driven (Source: Comscore) Everyone is fascinated by the efficiencies artificial intelligence brings. The biggest step businesses can take towards joining this digital revolution is simple – leveraging AI powered bots. The ease of use and the convenience of getting things done with a click of a button is pushing businesses to reinvent their strategies for creating a great experience for their customer.
Imagine this – Paul is looking for some information on the website of Nature Inc to book for a holiday package. The plenty options on the website are of no help to Paul and leaves him terribly confused on where to go and what kind pf package to select. After hours of browsing, he may probably decide not to pick anything because the plans don't seem to 'excite' him. So, how could have Nature Inc changed this experience for Paul? Well, by introducing an AI powered chatbot into the picture!
Instead of hours of unfruitful browsing of the website, Paul can now chat with virtual assistant on the website. The bot screens Paul and his interests by asking some basic questions that include the number of days he wants to holiday, where he is based out of, etc. Based on the responses, the chatbot uses AI engine to shortlist set of locations and holiday packages that may interest Paul and shares the list with him to decide. BINGO! Paul now gets a complete insight of what he wants and goes for a European tour package for 4 nights and 5 days.
Taking the experience to the next level, chatbots have the capability to change the face of customer servicing. Suppose Paul has some last-minute change of plans, he would simply connect to Nature Inc's website and begin chatting. He tells them that he would like to change hotel in a specific location. The chatbot takes his request and tells him that the team will work on this and get back to him in the next 24 hours. That's it! No more anxious moments for the customer to wait for the company to check the mail and respond. A service request is immediately raised by the chatbot and the servicing team gets working on the changes requested by Paul.
Not just these examples, chatbots can also help streamline processes within an organization. Chatbots can double up as HRs to clarify any FAQs employees may have. The possibilities are infinite and can unleash several opportunities to make a difference. AI coupled with Natural Language Programming can double up to intelligently understand the queries, browse through the knowledge base, and respond with reduced turn-around-time. Human intervention can of course be brought in when and where needed.
At TransSys, we have made a stride towards adopting the millennial AI technology to create TIA – Your Smart Virtual Colleague. Built on open source platforms, TIA can be deployed in popular messaging, social media platforms and customer chat interfaces. The interactive chatbot can streamline business process across applications such as CRM, HCM and even ERP. With TIA seamlessly automate processes, businesses can reduce redundant tasks and focus on what matters – Growth.
Pravina Siva
Consultant – Customer Experience Management
To know more about TIA, visit – https://www.transsyssolutions.com/tia_ai_chatbot.html or email us at marketing@transsyssolutions.com